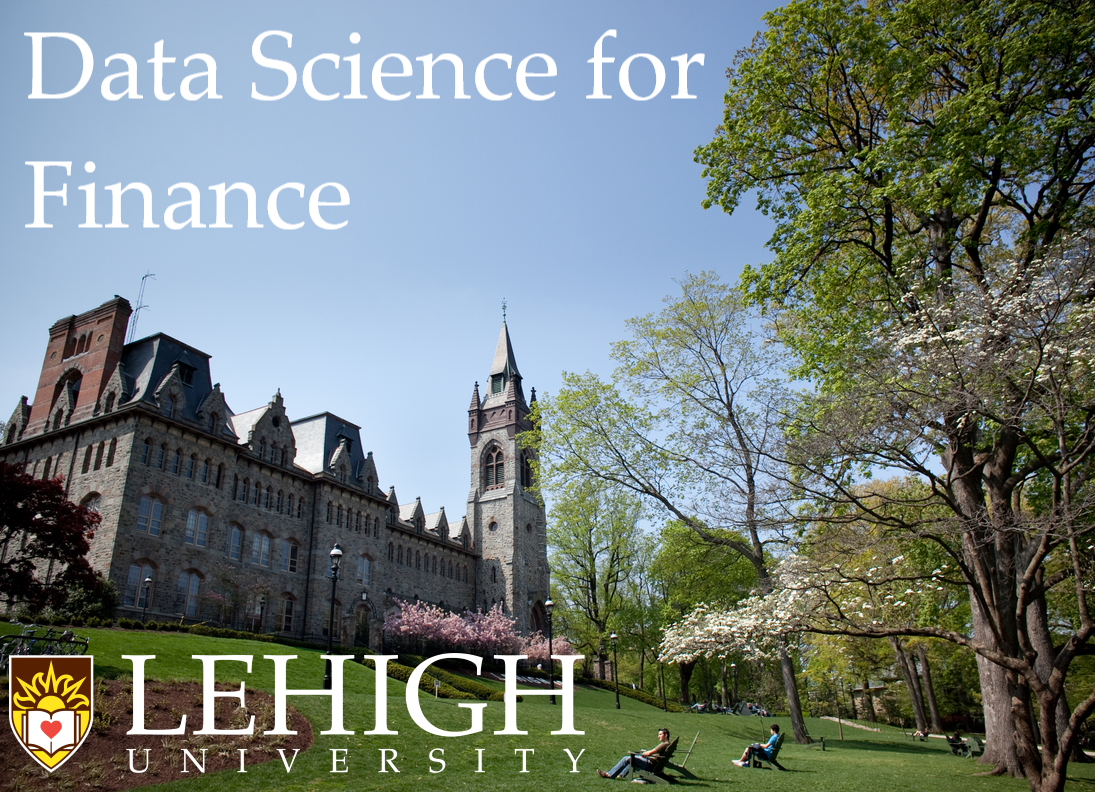 Welcome to the Spring 2021 Edition of Data Science for Finance!¶
If it's your first time here, start by reading about the class.

Otherwise, go here to see the upcoming schedule and current tasks.
Just a heads up: This website is under construction.
LaDataSciFi is listed as FIN377 within the College of Business at Lehigh University.